Ok, readers, I've done it. I've entered the Iron Cupcake: Earth competition. October's ingredient was cheese and wouldn't you know, my cannoli cupcakes include CHEESE!!!

And guess what, folks? I'm going to need your votes! Voting will begin on Sunday, October 26 at 12 noon at NO ONE PUTS CUPCAKE IN A CORNER, http://mkecupcakequeen.blogspot.com and will be open through Thursday, October 30 at 12 noon. I would appreciate your help in voting!

My Baking Story


My husband absolutely loves cannolis, and before he left on a business trip for a few days, I thought I would surprise him with a few homemade ones. I'm not really a fan, and I had a ton of leftover filling. What better way to use it up then as a filling for cupcakes???
I added some chopped dried cherries and toasted pistachios to my classic vanilla cupcake recipe, and baked them up. When they had cooled, I piped my chocolate cherry pistachio cannoli filling into the center using a bismark tip.
I mixed up some chocolate ganache and while it was warm, I dipped each cupcake in the top and topped them all off with some crumbled biscotti. Yum!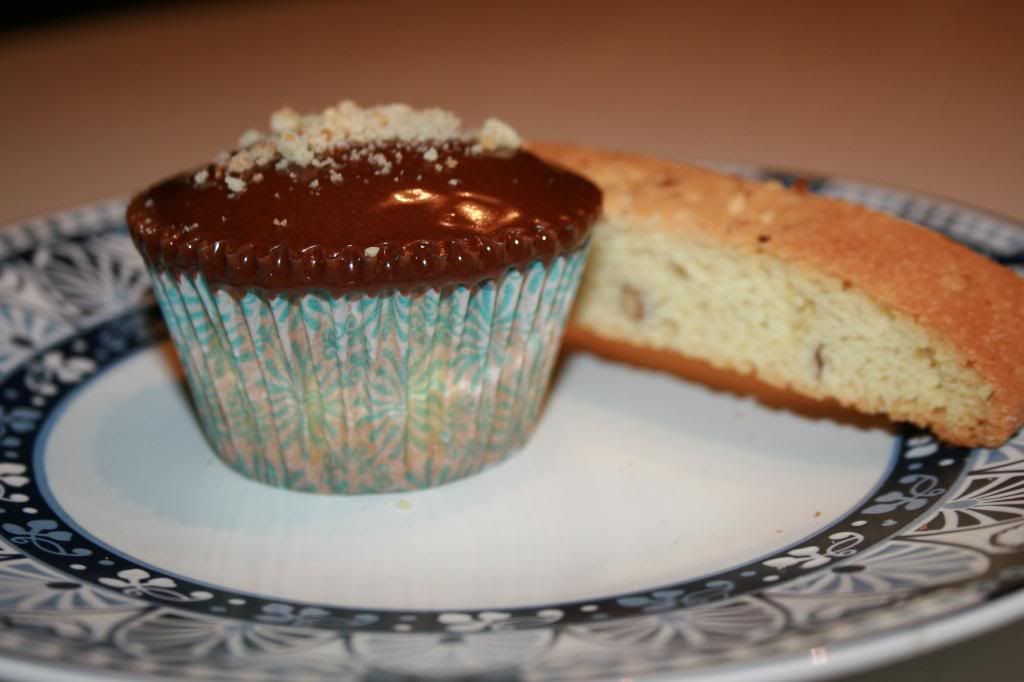 The prizes for this month include:
As an added bonus for October only we have a sassy and sweet T from
Bakelove Bakewear
Last and certainly not least, don't forget our corporate prize providers: